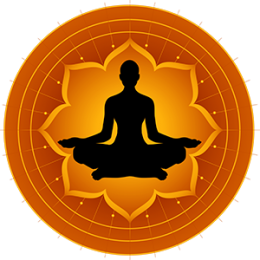 Introduction
The Western world has done a fantastic job of masking our disconnection to our natural spiritual connection to the Divine, to each other and to this suffering planet of ours. As modern scholars state, institutionalized or "book" religions have become an incredibly effective inoculation against discovering our true nature, as science and materialism has made it even more difficult for any one of us to escape the from-birth indoctrination of the Western world. But the mutual quiet desperation that most of us deny, the deep soul-encroaching emptiness that those of us courageous enough to allow ourselves to feel; it truly exists through no fault of our own.  It's been implanted deep within each one of us long before we were born because of the loss of much of our mutual connection to the sacredness of life as a whole.
The great news is that there's more than a small hope to find a way out of the darkness. There's a well-worn path that many have taken before us, and one we do not have to take alone. It's a path that every ancient mythological tale spoke of, and what Joseph Campbell called "The Hero's Journey". Although few of us have been taught this; mythological stories actually exist for one beautiful, life-changing reason; to provide us with a roadmap to our own spirituality and self-discovery, a guide for the difficult path of remembering our own true nature. Myths used to serve as the transcendental link between the human and the Divine, but most of us barely even remember any myths anymore. They all speak about god and our search to find god within ourselves, and are very personally applicable even in today's modern world.
We truly don't need to be some larger-than-life adventurer armed with a magical sword to fight a fire-breathing dragon; we simply need to be armed with the courage to take those first steps into the deep, dark recesses of our own lives. In fact, in one of Joseph Campbell's personally-meaningful quotes to those who find the strength and determination to embark on our own epic journey of self-discovery, he so lucidly says; "And where we had thought to find an abomination, we shall find a god; where we thought to slay another, we shall slay ourselves; where we had thought to travel outward, we shall come to the center of our own existence; where we had thought to be alone, we shall instead be with all the world."
That very sentiment brings up a key point: Most of the Western world has been led to believe that mythologies are nothing more than fairy tales, that they're ancient stories told in a time of primitive thinking where actual monsters abounded in the imagination of their authors. To say something is a myth often means that it's a lie, that it's something based on fantasy. But, nothing could be further from the truth: Every ancient myth is a metaphor describing where our mutual spiritual evolution and salvation truly exists. They provide us with the keys we need to live in accord rather than in conflict with nature, with god, and with each other.
How We Lost Our Way
So wait just a second! – Could we really have collectively fallen this far from grace?  Could the ancient minds, most of which were illiterate, be more "tuned in" and have a deeper understanding and grasp of the meanings of myths and spiritual connection more than most of us in the Western world do today?  Could Jesus' original message about the Kingdon of God existing within each one of os or Buddha's same message that everything we have to wake up within our own lives is to stop looking anywhere other than within ourselves?
Without question, that truly is a resounding; "Yes!"
It can be difficult to fathom, but there is no escaping that truth. Researchers generally agree that the planetary takeover of separate-from-us spiritual beliefs began in the late Bronze Age with the invasion of the Indo-European peoples. According to leading scholars, these nomads effectively unseated and systematically began to obliterate the spiritual, life-affirming cultures that inhabited and lived in harmony with this planet. The invasions are well-documented, and a growing number of scholars are admitting this difficult reality: Humans, at one time in history, as evidenced in vivid detail by Riane Reisler in "The Chalice and the Blade" or Merlin Stone in "When God Was a Woman", lived in harmony with the planet instead of in opposition to and in conflict with it.
Early humans couldn't help but intrinsically understand that we're an intrinsic part of nature, that we are all connected, that we are not only a manifestation of the Divine, but that all of Nature is part of that same Divine consciousness. They implicitly understood that destroy nature is to destroy ourselves and that to destroy each other is to destroy God. That yearning, that desire for connection is no different than the yearning we all feel within the deepest fibers of our beings today. The ego-dissolving experiences of our mutual human ancestors, our intrinsic understanding of our intricate and inextricable connection to Mother Nature, the Divine and others is why I will forever remain convinced that so many of us find ourselves in a state of quiet panic or loud denial.
Mythology Mistaken as Fact
Perhaps what's equally as difficult to wrap one's head around is the other key element in our mutual fall from grace; it's when the metaphor of mythologies began to be taken as fact. In fact, as of this writing, the only wars that exist on this planet are ones waged by those who've mistaken that mythological metaphor as fact.  The Christian and Muslim god is and always was a warrior god, invented by an oppressed people, and based on mythological tales that came before.  That's simply fact.
And despite the original intent of the Christian mythology and the message of Jesus that has been buried in history, there are some indisputable facts such as what happened in Rome in 325AD where decisions were made arbitrarily by politicians who decided what the Bible itself was actually going to look like.  This defining moment in history gave the pagan Holy Roman Catholic Church an entirely new, but deeply misguided and misleading face that any Christian is only familiar with today.
The event was called the Council of Nicaea, and the result of this gathering of men in power with a very specific, spelled out agenda: They arbitrarily decided which Christian writings would be included in the book that did not exist yet, but would be called "The Bible".  They decided to change verses of this new Bible to suit a history they preferred; one that would put their personal beliefs as a nation and individuals at the forefront. They eliminated verses as well as entire books that they didn't feel fit their vision. They changed the day of worship from Saturday to Sunday. They changed the date of Jesus' birthday to December 25th, which just so happens to be the Winter Solstice. They also introduced Easter; a pagan worship called "The Feast of Ishtar". Lastly, the declaration was made that the Church of Rome would become the "Universal Church of the Holy Roman Empire" although the pagan church called the "Holy Roman Catholic Church" existed several hundred years before there was a Jesus.
The tradition that began way back in Rome has become so deeply embedded in the Western human experience that few even know to question the history they've been presented with. To me, it took a single reading of the Bible to realize that something was horribly awry, that I had been mislead, that my all-powerful, all-loving god was quite the opposite; he was a jealous, vindictive, brutal, easily-angered god, caught up in petty human drama and emotion.  This god didn't think twice about selling women as property, ordering executions, destroying entire cultures on a whim, and was responsible for a host of other atrocities that seem very, very human, and not very mystical, Enlightened, or loving at all.
There's only a single mention of a virgin birth anywhere in the Bible. It's only in the New Testament and is mentioned only by Luke. It just so happens that Luke was a Greek, and it's the Greek's who had a long tradition of virgin births in their mythology. Since mythologies were mutable until Roman Catholicism made its appearance in the world, it makes complete sense that he would superimpose his culture and religion over the top of the Gospels he was writing. But, if a number of disciples (remember, there were far more gospels that we've been taught there were) were there to witness or to recount historical events, doesn't it seem incredibly likely that more than just one of them might think to mention perhaps one of the single-most important events of the Christian tradition?
What makes far more sense is that the stories of the Bible were never meant to be taken literally, just like no other religious system in history was meant to take their mythologies as factual events. Mythologies have always been mutable for the simple reason that they describe a universal journey that speaks to the human psyche. When our early ancestors were hunters and gatherers, the mythological tales reflected that culture of existence. When our early ancestors moved towards a planting culture, the subject of the mythologies changed to reflect that culture as well. But it's the message and the journey that remained the same; it was simply dressed in different clothing, played out on different stages.
Each one of us is a Divine manifestation of that Divine presence and energy. Forgetting that simple fact; viewing ourselves as separate from god, from each other, and from nature is likely where we all went so collectively awry as a species.  From the sacred scriptures I've read, including the Nag Hammadi Library (a set of "lost gospels" that the Vatican buried once it translated them and they realized what they said), as well as the Gospel of Thomas, it's obvious that Jesus was actually a non-dualist, that he was a mystic who was clearly building upon earlier non-dualist traditions that came before him. Who he became in the collective consciousness and Sunday church and often stands in direct contradiction to the actual words of the Bible itself, especially when considering the translations of the Nag Hammadi Library, which, by the way, is the earliest known version of Bible texts.
But literalism of mythological tales; the taking of metaphor as fact; it's a large part of the reason the angry, non-dualist tradition of Roman Catholicism has spent a bloody and brutal 2,000 years separating virtually everyone born in the Western world from our spirituality, from each other and from nature. The Bible no longer was interpreted as the non-dualist mythology that it was likely originally intended; it began to be taken as literal truth that supposedly documented actual historical events. We're not taught that truth because to even suggest that as a possibility until very recently, would easily get someone killed, imprisoned, or tortured. In fact, it's only very recently that we have a female perspective on human and religious history, and some of the most enlightening research I've discovered has come from the half of the human race (female) that's been eliminated as the Mother Goddesses of this planet, of which we're all the children of.
It's also key to remain mindful that religion and religious practice wasn't something that we did on a Sunday for an hour or two in order to fulfill some imagined duty ensuring our eternal bliss. It was life, and life was religion. Ancient humans as it turns out weren't as primitive as we've been led to believe, at least in relation to their connection with god, with each other, and with this planet. None of those who came before us would have dreamed of destroying other humans or this planet in the capacity all of us do today, whether we're actively killing enemies in war, drive cars that consume gasoline and tout leather seats, or pour the bulk of our money into material possessions or weapons of war.
Yes, we have to exist within the society we've inherited by getting jobs, consuming goods, and working towards our dream house and family. It's difficult to make any other choice and most couldn't actually imagine making any other choice. But that shouldn't ever be an excuse to not try to discover ourselves, to reconnect with the sacred, to remember who we were before we entered these fragile and fleeting frames. Denial is a powerful weapon of personal destruction, and an even more powerful tool to keep us disconnected from our true nature. But it can also be a powerful ally simply because of how intrinsic it is to a state of harmony within ourselves.
Reclaiming the Sacred
Everything from the Genesis account, to the Garden of Eden, to Noah's Flood, to the End of the World; these mythological tales existed long before there was an Old Testament. Seeing the Christian Bible as a series of narratives that freely use the metaphors and symbolism drawn from a common cultural pool in order to assert a specific theology about God [see the Speaking the Language of Canaan article] could be the first key leap in reclaiming a religious tradition that was stripped of its spiritual significance thousands of years ago.
Imagine how powerful the Christian Bible would be if it was returned to its place in history as an evolution of earlier mythologies. Imagine the power if it was restored to its place as a nondualist tradition, as a book that drew from a long history of powerful mythological tales that not only reveal a single truth about the human condition, but puts us back in alignment with the Divine. It's truly just a rethinking away for anyone who chooses to remember that mythologies are metaphors for universal truths, relevant even more today than ever before.  The freedom that comes from understanding the message as a mythological tale is far more powerful than anything we could hope to learn when we instead take the events of the Bible as fact.
The same is true for Buddhism as well.  The moment a belief system or philosophy becomes institutionalized, the message changes.  To see devotees "taking refuge in Buddha" by worshipping his icon is heartbreaking; it's completely missing the message that Buddha tried to share with the world.  His message was identical to Jesus' message (See the beautiful book "The Parallel Sayings of Jesus and Buddha" for an example of this.) but that message has been lost.
What's equally as difficult to overcome though, is how deeply we've been conditioned to view ourselves as separate from each other. Our tribal connections have been lost. And this is one of the key messages of mythological tales, of ancient religions: We are all a manifestation of the Divine. When a Hindu tips his/her hands towards another person in greeting, it's an acknowledgment of the Divine in the other person. But, whenever I've attended workshops and conferences that require attendant participation, it's amazing to see how uneasy people are to be in that moment with the other.
For example, I attended a Sufi Whirling workshop during my seeking of a meditation practice I could take with me wherever I traveled. Much of that workshop involved holding hands, chanting, grunting and simple movement as we held hands. What a beautiful and powerful experience it can be when we allow our egos to dissolve just enough to be in that moment with our sacred selves and the "sacred other" as they called it.  But we've been so conditioned to be afraid, to be self-conscious, to feel silly, to fear that ego-dissolution experience (key to the shamanic tradition and the psychedelic experience), that it can make it difficult to impossible to experience the true power of those moments. Most in the Western world have never been taught to explore ego-dissolving activities that give us that direct connection to the Divine, which personally, is one of the key spiritual experiences we could know as a human.
We're not taught to be in accord with god, with nature or with each other. Everyone who's not like us is an enemy. Nature is something to be overcome. God is something separate from us. All of these deeply-ingrained beliefs that we inherited can't do anything but manifest in that unease when we're in a room together dancing. When we can simply remember that each one of us a Divine manifestation of god and of the sacred, doors open that we can't possibly imagine otherwise, as life swiftly moves to once again be in accord with nature, with god, with others and with our own Selves. Awakening into this remembering can be one of the most powerful experiences we can have as a human, but it takes great courage, it takes ego-dissolution, and it takes a determination to embark on what can be the most difficult path any of us could ever choose.
But, as I mentioned earlier; we do not have to take that journey alone. Little do most of us know that there are roadmaps to our spiritual evolution right under our collective noses. Mythologies have always been there for us, in books and stories and in dreams, repeatedly pointing out that well-worn path of self-discovery and of telling through metaphor, of the experience of non-duality; of that oneness with the Divine Consciousness.  Everything we all need is truly within each one of us.  There is nothing to learn, we simply need to remember our true nature, or original selves, who we were before our god-like nature slowly became buried under years of conditioning and/or indoctrination.
So many of us settle for a life that brings us tangible joys, allowing us, in essence, to be part of a religion were we find connection, solace, and help in getting through our days. I would never venture to say that organized religion hasn't offered tremendous benefits to those who've participated in it. I don't doubt that it has. But it doesn't mean that it helps bring one in accord with the timeless nature of a nondual existence. I convinced myself I knew joy for quite a number of years. Even when I realized something was desperately wrong with my world, I was tempted, especially after I began the very difficult path of self-discovery, to simply quit, to sink back into the blissful ignorance I knew, intimately, and an ignorance that I was sure would still bring me comfort, perhaps for the rest of my life.
I didn't see anything wrong with that, and began to find numerous justifications for continuing to exist in that state of separateness, of isolation. I personally know the terror of digging myself out of the spiritual hole I allowed myself to unwittingly be shoved into, only to find that I was in a deep, dark tunnel. But with discipline and determination, there's an archetypal light at the end of that tunnel that's more brilliant, more beautiful, and more love-infused than any we may ever have imagined. As Joseph Campbell once said; "If only a portion of that lost totality could be dredged up into the light of day, we should experience a marvelous expansion of our powers, a vivid renewal of life."
And, despite my fears that I was alone on that difficult path, I soon realized that a completely different kind of nurturing energy began to find its way to me. It turns out that I wasn't alone, that there were others on the same path as me, working to rewire years of indoctrination after much of what we had thought was the truth shattered before our eyes. There was comfort in that and of realizing that when we're on a path towards the Divine, that entire universe conspires with us to make our dream of awakening into the non-dual a reality.  I finally found what I was looking for the moment I stopped searching.  I was born Enlightened and will die Enlightened, as is true for every human on this planet.  We've simply forgotten that simple fact.
As a result, we have a roadmap so clearly laid out before us. All we need to do is to make the decision for ourselves and for everyone else, to step onto it.
Taking the Archetypal Journey
Mythologies, including Jesus, Buddha, Mohammed, Lao Tzu and others, many of which became the basis of modern religions, were roadmaps for each of us to follow; guideposts that were intended to help us on our mutual human spiritual journeys. As Joseph Campbell says, "Throughout the inhabited world, in all times and under every circumstance, myths of man have flourished; and they have been the living inspiration of whatever else may have appeared out of the activities of the human body and mind. It would not be too much to say that myth is the secret opening through which the inexhaustible energies of the cosmos pour into the human cultural manifestation."
Arguing whether the entire Old Testament was written by the historical Moses (fundamentalists cling to this belief) or that it was written by several authors (scholarly belief) is no longer of interest to me.  Whether or not Buddha actually existed as a real person is actually completely irrelevant.  The Old Testament is identical to ones that came before it. Arguing who wrote what serves the sole purpose of diverting our attention from the core issue, which is remembering our true nature, of illuminating our spiritual path within the time frame of the single lifetime we've been given by clarifying our own truth. Our worlds are instantly transformed, the Deep Dark Night of the Soul becomes mute, and we are instantaneously catapulted onto a path few get the opportunity to be terrified by or duly rewarded for having the determination and perseverance to trek. The rewards are more than any words could hope to convey other than perhaps, the numerous mythologies that speak to that very experience.
Where to begin? How to get started? How to recognize we're on the proper path?
I used to ask myself these very questions until I realized that once we begin on the path to reawakening and re-remembering what we've collectively forgotten, the path illuminate itself. Spending my time feverishly taking notes turned into a simple understanding that matters of the heart and soul don't require notes; they require simply allowing oneself to be in the moment, to simply remember who we were before we entered this human frame.
My quest for the "perfect" system of enlightenment led me all over the world. It led me down a number of dark alleys and dead ends, but those only served to illuminate my path even more vividly. I studied Buddhism, Sufism, Judaism, Christianity, Yoga, Qigong, Tai Chi, Shamanism, I worked with spiritual gurus in India and South America and Mexico, I worked with teacher plants and entheogens as well as a number of other systems, rituals and beliefs. In the end, something that became as clear as the message and metaphor of myths was this: Virtually every true tradition I found had the exact same purpose and led to the exact same place: Discovering our natural non-dual state.
And I also discovered that anyone who has the courage to take an honest look at themselves is by default, on a spiritual journey of self-discovery. It's really what we choose to do with that realization. It's difficult, uncomfortable and downright painful to give up a world of conditioning and indoctrination that we've built our entire lives around. Perhaps it doesn't make sense to allow the worlds we've spent our lifetimes building come crashing down in the name of spiritual realization. That is certainly not for me to decide but I can offer this one reassurance:
Nothing has ever been more enriching, more meaningful, or more transformational than making the decision to explore the spiritual path that was laid out before me. It took an emotionally abusive relationship of almost 5 years to allow the world I had constructed around myself to get "bad enough" before I took action out of desperation, when I crawled from the wreckage to seek help. It took a few missteps, but help eventually arrived in the form of a mentor (who refuses to be called my mentor) who didn't illuminate the path I chose to take, inasmuch as he provided the conditions for me to explore my own truth by laying out safety railings so I didn't inadvertently careen off a cliff along the way.
My path is one that will take more than a single lifetime to explore, discover and internalize. But something that has been of infinite guidance along that path has been the mythologies that have personally spoken to me. For anyone who's interested in a taste of the message of myth as well as how powerful it can be for the transformation of consciousness, look no further than "The Power of Myth" with Bill Moyers and Joseph Campbell. There's a reason it became as wildly successful as it did in 1987; it spoke to those universal truths, that universal longing that which we've lost as a collective whole, that desire to reconnect with god, with nature and with each other.  Or, perhaps listen to "Breath Sweeps Mind" by Jakusho Kwong-roshi.  Or, just explore all that we have here, and set your own intent to break free from the layers of conditioning that you likely don't even know exist.  I was in denial for most of my life, so convinced that I was of a healthy mind.  Nothing could have been further from the truth, and these pages are a testament to that discovery.
The Divine truly exists within each one of us. We truly are wholly and completely connected to each other, to God, and to this wondrous and sacred planet of ours. It simply takes the courage and determination to work towards undoing all of the conditioning from the religious systems the Western world has inherited, or at least approach it with an open enough mind where healing can begin. To me, it took having a healthy mind (see my "Healthy Mind Before Zen Mind" for details) to integrate all of what I had discovered, realized, and remembered about my Original Self.  I wish you all the best on your personal journey to self-realization and spiritual awareness. Perhaps something in my words here will resonate with you, prompting you to look to the shoulders of the giants I continue to stand upon in my own personal journey as I seek to clarify my own truth.
The section of my website called "The Gnosis of Myth" is devoted to exploring the meaning and message within the metaphor of myth, and perhaps to help you on your own quest for truth as I will be seeking long after I take my last breath. Look to the "Gnosis of the Garden of Eden" article to explore and explain the true meaning behind that quintessential tale of non-duality or "Gnosis of Creation Myths" to explore the universal meaning behind every creation myth (including the one in Genesis most are familiar with), as well as many others that I'm adding as quickly as time and my pen permits. We've lost something critical to our human experience, but all truly is not lost as the path is not only well-worn, it's there in front of each and every one of us.
Any mythological tale is the epitome of the expression of nonduality, including ancient and sacred texts such as a Rig Veda, the Book of the Dead, the Bible, and several others. I adore the poetry of Rumi and could never get enough of Joseph Campbell's writings, especially the aforementioned series called "The Power of Myth" with Bill Moyers. To me, there is no better introduction to the concept of nonduality than that series.
– Keith Cleversley